Raheem Courting Continues
January 6th, 2012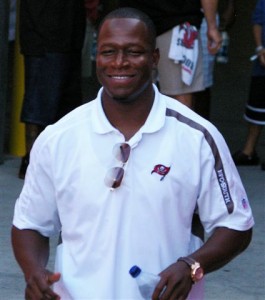 Apparently looking to shore up their defense, or scare the hell out of their fans, the Vikings are welcoming the worst defensive coordinator in the 2011 NFL for a visit.
BSPN is reporting that Raheem Morris will meet with Vikings' brass for a powerful position.
Morris will meet with Vikings coach Leslie Frazier and newly named general manager Rick Spielman to discuss a possible job as defensive coordinator or assistant head coach/defense.
Raheem probably has a strong shot at this gig. The Vikings were 11th in the NFL against the run, so they won't need Raheem to craft new methods to stuff the run, something he never figured out in Tampa. Joe can only imagine how Raheem might answer for his run defense in an interview.
The Vikings were 26th against the pass, even with Jared Allen and a strong pass rush, so Raheem might just be their man.