Talib & Carpenter Among Inactives
December 11th, 2011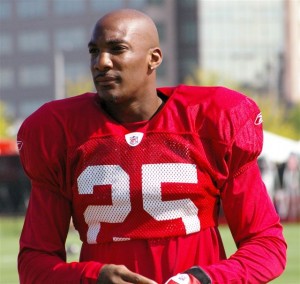 No huge surprises among the inactive Buccaneers today.
Aqib Talib will nurse his hamstring without a helmet on, and Rudy Carpenter takes his rightful role on the pine, which means Micheal Spurlock is the emergency quarterback with Josh Freeman back in the starting lineup.
Of note, Larry Asante is on the sidelines and practice squad call-up Ahmad Black gets his first NFL action. James Lee, Te'O Nesheim, Derek Hardman, James Lee and Sammie Stroughter also are inactive. Joe wonders whether Stroughter's absence means the Bucs might look to Spurlock on kickoffs.