Raheem Plays Defense
December 26th, 2011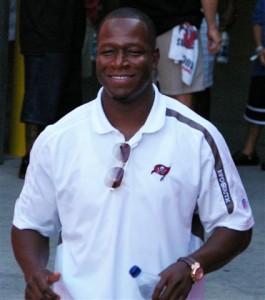 Pressed by the media today about his job security and asked whether he would retain himself for 2012, Raheem Morris made it clear that the Bucs' woes are a team effort and the focus — good and bad — shouldn't be all on him.
He also offered a bit of a defense for his record during the Monday afternoon news conference.
"You don't go from being a coach of the year candidate to being the worst coach in the league to get fired within a year," Raheem said.
Channeling the team concept, Raheem also referenced the "the collective agreement to go young" between the three-headed leadership team of himself, Mark Dominik and Team Glazer.
Raheem seems very confident he should return. Joe admires his confidence, but Joe thinks Raheem a little too caught up with past accomplishments.
Good and great head coaches get fired all the time. And Raheem has proven he's not in either category yet.