Panthers 38, Bucs 19
December 4th, 2011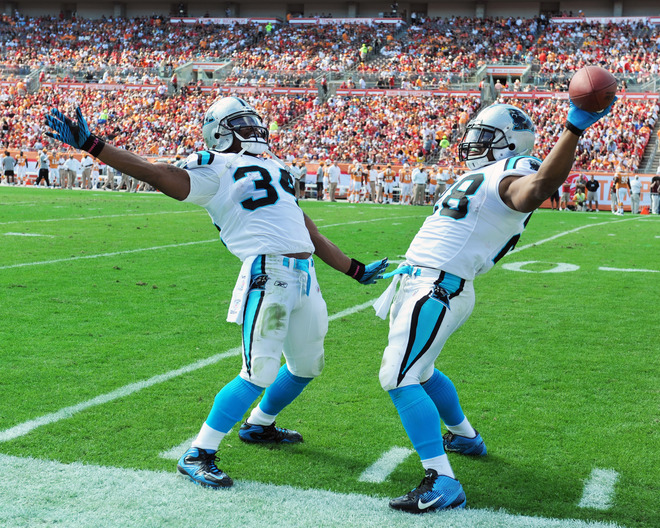 Welcome to the dark side — today's "signature loss" at home to the Carolina Panthers.
This was a glorified scrimmage for Cam Newton and the Panthers offense. And the Bucs couldn't run the ball or punch in a meaningful touchdown against the heinous Panthers defense.
Tony Dungy never had a six-game losing streak. Jon Gruden never had one. Raheem Morris now has two.
Some fans moaned and groaned last year because the Bucs were winning but not scoring a "signature win," defined as one against a good team. They finally got one in New Orleans to close the season 10-6, and then got two more this season. But now the wheels have completely come off the Buccaneers with six straight losses.
Hope has left the building.
A team other than the Bucs even stopped LeGarrette Blount.
Consecutive blowouts at home is simply horrendous. A home blowout to the former bottom-dweller of your division is even worse. Barring a miraculous revival of this Bucs team, there will be major changes coming next season. What those changes are will be determined over the next four weeks.
On the heels of this loss, Joe can't imagine even the most stout Bucs optimist quibbling with an overhaul of the coaching staff. Raheem Morris needs some fast results to prove he still belongs.  
No onsides kick with 6:30 left trailing by 19 points? Joe thought the Bucs wanted to be an aggressive team?
At least we got one hell of a field goal kicker.