Josh Freeman's Surprising Year
December 28th, 2011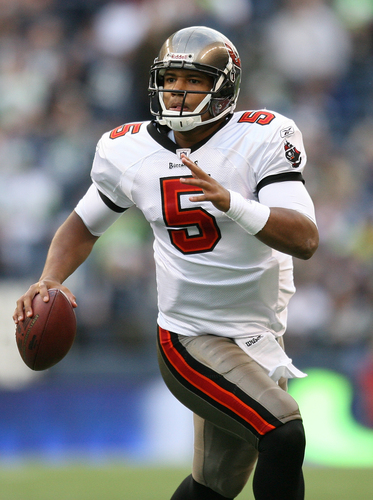 There has been a lot of surprising things about this Bucs season, and as far as Joe can see all of them have been surprisingly awful.
Take the sordid franchise record the Bucs are on the brink of setting. Then the (once) surprising seal-clubbing by the likes of Jacksonville, Dallas and Carolina, twice in fact.
But for Pat Yasinskas of ESPN, a giant surprise has been the implosion of Bucs quarterback Josh Freeman, so he penned in a leaguewide look at quarterbacks.
Worst surprise: Josh Freeman, Buccaneers. I truly believed we'd see greatness out of Freeman this year. His 2010 season, his first as a starter, was filled with all sorts of promise. But 2011 has been a disaster. Freeman deserves some of the blame, no doubt. But his supporting cast has been dismal and that's made him look even worse. The Bucs have to do something dramatic or else they're going to ruin this kid.
Can't argue with Yasinskas. Now part of the reason for Freeman's struggles, let's be frank, he's been hurt a lot more than he has been healthy. As Yasinskas points out, receivers unable to get open didn't help either. Also, the Bucs rank third in the NFL in dropped passes. But no one but Freeman decided to rifle passes into double- and triple-coverage in order to force a ball to Kellen Winslow.
Whoever the coach is next year, if Freeman struggles, so too will the Bucs.