Bobby Fenton Blisters Bucs Players
December 28th, 2011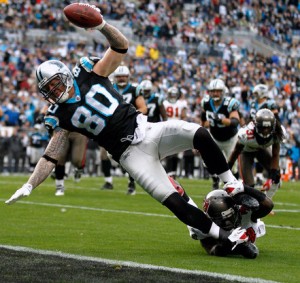 Pinch-hitting today on WDAE-AM 620 for the dean of Tampa Bay sports radio, "The Big Dog," Steve Duemig, Bobby Fenton lit into the Bucs during his monologue and skinned Bucs players for their play in recent weeks of what is now a grotesque nine-game losing streak.
The Bucs aren't just losing during this streak. They are getting pistol-whipped. And last Sunday's loss to the Stinking Panthers was the last straw for Fenton.
Joe was somewhat taken aback at how unnerved Fenton was with the Bucs' lack of effort last weekend.
"They extended a giant middle finger to the people and the fans who care about this team," Fenton said. "For it to happen over and over. They know their coach's job is on the line and you figured they will play halfway decent, surely these guys won't allow themselves to be embarrassed yet again. Certainly pride has to kick in with the coach's job on the line, right?
"They extended a giant middle finger to all of us. I have never felt this way. I was actually rooting late for Carolina to score more, to score on these SOBs. I had that much contempt. It made me want to spit in the faces of half of these guys.
"Maybe this wouldn't be happening if Earnest Graham was around? I have never taken some sick pleasure in the other team running up touchdowns. I was disgusted.
"We all work hard all week and then put our money down to watch others bust their @ss and they pull that?
"I'm not going to feel sorry for Raheem Morris. He has a $2 million a year contract through next year. It may not be all his fault, but if this is what having the team looks like, my gosh, I'd hate to see what it would be like if he didn't have the team.
"I wish I had the power to fire two-thirds of this team."