What Role Will Fan Sentiment Play?
November 28th, 2011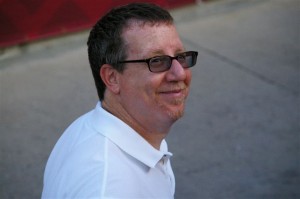 "Our fans are our stockholders. They're what we play for — the people in our stadium and the ones that watch on TV. That's what it's all about: winning and how they feel about the team. If they don't feel good about the team, then there's something wrong. . . I think you all know the sense that's out there. It was time for a change." — Bucs owner Bryan Glazer following the firing of Chucky in 2009.
As Joe ponders the future of Raheem Morris, as many fans are now, Joe comes back to the above quote from Team Glazer following Chucky's surprise firing in 2009.
Team Glazer essentially made it clear that the pulse of Bucs fans was a critical element to ending the Chucky era. So Joe must assume that same pulse still matters to the owners, especially as they've become more fan-friendly and fan-conscious since 2009, and as they struggle to sell tickets.
That written, Raheem's approval rating is no doubt at an all-time low with only five games to right the 2011 ship.
After this season, Joe wholeheartedly believes Team Glazer will do what they do following each campaign; evaluate everything and set a direction for the following season. But how will fan feedback shape the course?  
Readers of JoeBucsFan.com often confuse what Joe believes should happen versus what Joe thinks will happen. Those are two unrelated animals that unfortunately get blended together by some. Make no mistake. Joe is always clear about what he's writing about and, when Joe has a take, he trumpets it loud and proud.
At this point, Joe's 100 percent certain Team Glazer brings back Raheem for a fourth season if the Bucs win seven games. If it's six wins or less after a 4-2 start, Joe's pretty sure there will be such widespread fan outrage that Team Glazer will be forced to act on how fans feel — something we already know they hold dear.