Waving The White Flag
November 6th, 2011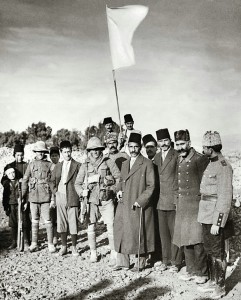 Just about the entire ugly loss to the Saints could be summed up in one decision.
For much of the game, the Bucs could generate little offense. It was early in the fourth quarter and the Bucs trailed by three scores, 24-6.
The Bucs took over at their own 25 and drove down the field before a drive stalled at the New Orleans-7. Fourth-and-goal.
Rather that being bold and going for a touchdown, someone on the Bucs sideline — offensive coordinator Greg Olson or head coach Raheem Morris — decided the game was over. Time to mail it in.
So Connor Barth was sent out to kick a field goal.
If was the football version of waving the white flag and giving up.
"You can't kick field goals," Morris said on the Bucs radio network after the game. "That's what prevents you from winning ballgames."
If that is the case, why did Morris — or Olson — decide to kick a field goal when the Bucs were knocking on the door? The drive was the best of the game for the Bucs and the coaching staff decided to hoist the white flag. At least it smelled that way to Joe.