Pointing A Finger At Mark Dominik
November 8th, 2011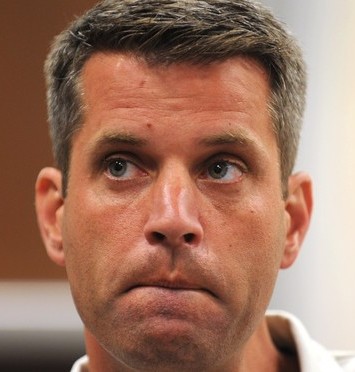 Yesterday in his monologue discussing the Bucs' depressing loss to the Saints, Shaun King, who co-hosts the "too-Jewish" sounding King David Show along with Toby David, heard on WQYK-AM 1010, laid the blame for the loss at the feet of two individuals.
King, who is only one of three quarterbacks to lead the Bucs to an NFC title game, said Bucs quarterback Josh Freeman was to blame for the loss, as well as Bucs rock star general manager Mark Dominik.
Being a former NFL quarterback, he had some very interesting observations on what ails Freeman. But King saved most of his wrath for Dominik, who King believes has failed to stock the Bucs roster with requisite talent to win in the NFL, and lashed out at the third-year Bucs general manager.
Dominik expects Morris "to make lemonade but he doesn't have any lemons or sugar," King railed about Dominik.
The entire monologue can be heard by clicking on the little button below.
Audio courtesy of WQYK-AM 1010. [Tip O'the hat to Justin]
[audio: ShaunKingonSaints.mp3]