Mike Williams Going Above And Beyond
November 4th, 2011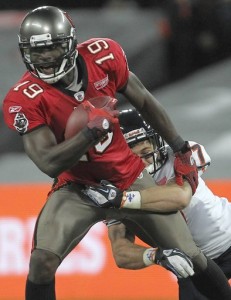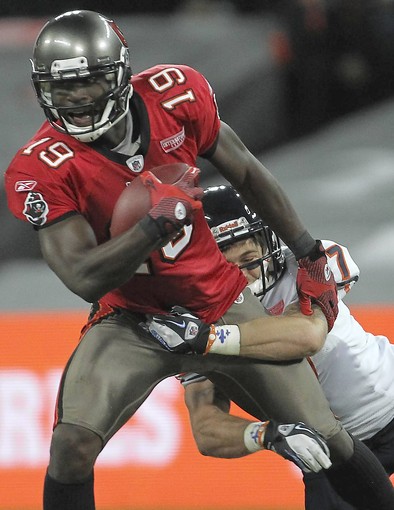 In one of the more interesting fan questions during a player radio show, a guy called in to The Mike Williams Show on WDAE-AM 620 last night to put the Bucs' top wide receiver on the spot.
The caller asked Williams what he does above and beyond the call of duty from his coaches to make himself a better receiver, ala some of the great personal training stories of Issac Bruce and Jerry Rice.
Williams had an answer.
He said he takes 75 balls a day from the JUGS machine before practice and has receivers coach Eric Yarber work with him one on one throwing him bad passes from six yards away so he can practice quick reaction to those balls. Also, Williams said he works on mentally preparing to never taking a play off in practice.
On a lighter note, during the show Williams asked fans to interact with him on Twitter, @MikeBuc19. But apparently Williams wasn't a fan of all the Tweets shot his way and let out a frustrated sigh on the air. Host T.J. Rives explained to the audience that Williams received some unflattering messages from fans.
So it goes on the Internet. It's a rough crowd out there. Even Joe gets a regular flow of hate mail.