"Rookie" Bucs Ready For Prime Time
October 3rd, 2011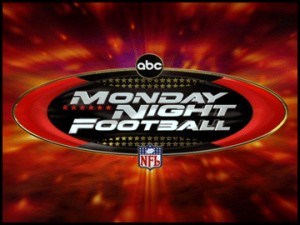 Regular readers of Joe know how much he's rails against the practices of the Bristol Bolsheviks of BSPN.
As spectacular as that outfit is in covering college football — and Joe is quite sincere about that comment — the four-letter is equally dreadful in the rest of its programming.
The four-letter slurps Mark "Sanchise" as if he's the second coming of Joe Namath, yet Joe is pretty sure Namath, old as he is, would have better accuracy on his passes than "Sanchise."
Of course, the Bucs are not deemed one of the worthy teams by the four-letter, thus like many other teams, they are only afforded second-class status.
That changes tonight but Dolts defensive end Dwight Feeney, whose teammate Peyton Manning the four-letter cannot stroke enough, tried to explain to Woody Cummings of the Tampa Tribune why the Bucs are strangers to Monday Night Football.
Despite their recent success, that youthful makeup is one reason the Bucs have been overlooked.

"You have to understand how this league is," Colts veteran defensive end Dwight Freeney said. "It's like a rookie that has a good year. Everybody wants to know, 'Can you make it two years?' That's why you rarely see a rookie make the Pro Bowl, because people wonder if they're really legit or did he just dominate that year.

"So, I can see how they might feel underappreciated. But I definitely respect them. They're a team to be reckoned with. We see that."
Joe understands why the Bucs have not been on Monday Night Football and Feeney is on the right track. That's not what bothers Joe about BSPN.
What irks Joe to no end is, the Cowboys could have a garbage record and there is Ed Werder doing a standup at Valley Ranch, trying his best to convince an innocent public that Tony Romo is the reincarnation of Roger Staubach. Then, no matter how awful the Beagles may be, there is SalPal at Lincoln Financial Field.
And of course, never-blinking Rachel Nichols will describe in breathless tones about how Tom Brady has cut his hair, and ever-squinting Suzy Kolber will prattle on about Eli Manning.
BSPN can have its pet players and teams. Joe will curl up on his leather couch and 42-inch HDTV and soak in all the NFL Network has to offer like real men do.