Brutal Stretch Follows Colts
October 3rd, 2011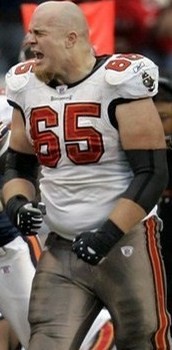 Joe's not discounting Indianapolis and the glory of the Bucs returning to Monday Night Football tonight, but it's hard not to overanalyze the schedule and other teams after a Sunday of watching the rest of the league perform.
If the Bucs take care of business and move to 3-1, this is what follows in October and November:
@ S.F. (3-1)
SAINTS (3-1)
BEARS  (2-2) in London
@ Saints (3-1)
TEXANS (3-1)
@ G.B. (4-0)
@ Titans (3-1)
That's a brutal stretch, especially with the 49ers game across the country on short rest no longer looking like the easy "W" many projected before the season. Plus the Texans and Titans appear to be having breakthrough years. (How about Barrett Ruud in the middle of the stingiest (fewest points) defense in the NFL?)
Can the Bucs win tonight and then manage a 4-3 record against that bunch? That would put them at 7-4 entering the final five games: two against Carolina, home for Dallas, and on the road in Jacksonville and at Altanta to close the season.
Yeah, it's one game at a time and things change fast, but the Bucs have serious work ahead to set themselves up for a December run.