"Our Fans Travel Good. That Helps A Lot"
October 11th, 2011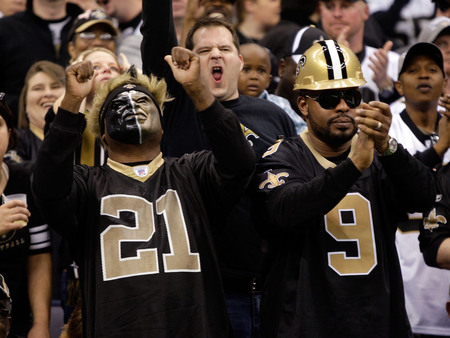 Times-Picayune reporter Bob Fortus ran around yesterday asking Saints players what they made of the Bucs getting mauled by the 49ers.
You can read about it here. Saints cornerback Tracy Porter also elaborated on this Sunday's game and is excited to see New Orleans colors in the stands.
"Playing on the road, all the odds are against you," Porter said. "We look at it as adversity. We're pretty good playing against adversity. And our fans travel good. That helps a lot."
Joe sure hopes there's not a mess of black and gold among the home crowd Sunday, though it's probably inevitable.