McCoy Updates Ankle Injury
October 11th, 2011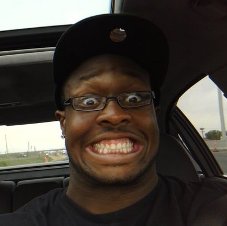 Bucs fans everywhere saw Gerald McCoy's ankle and leg get contorted before he hobbled in pain off the field Sunday in San Francisco.
Then the game got out of hand.
Outside of learning that McCoy didn't break anything, there's been no significant update on McCoy's condition until he spoke tonight on The Gerald McCoy Show on WDAE-AM 620.
"I'm alright. I'm doin' alright," McCoy said. "We're going to get the final diagnosis tomorrow."
But how did McCoy sound? Well, Joe would say he was hardly upbeat about a return Sunday against the Saints. He sounded very uncertain and said he'd be coaching up whoever would play 3-technique if he wouldn't get a helmet on.
The Bucs beat the Saints last year with Frank Okam in McCoy's place and Alex Magee getting a lot of playing time at defensive end, along with former Buccaneer Al Woods inside. McCoy has played well this season, but Joe's not overly concerned.