Gameday Tampa Bay
October 16th, 2011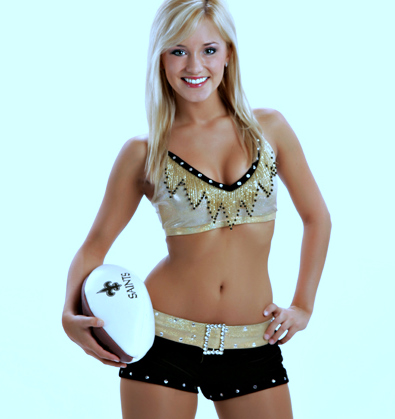 Week 6
Saints at Bucs
Kickoff: 4:15 p.m.
TV: Blacked out locally. Viewers outside the Tampa/Orlando TV markets can enjoy the game on DirecTV 714. The game will be available at midnight on NFL.com's Game Rewind feature for free (locally) for a 72-hour window and will be available at midnight on NFL Sunday Ticket's Short Cuts feature.
Radio: Buccaneers Radio Network (in Tampa WFUS-FM, 103.5 and WDAE-AM, 620); Sirius Channel 136.
Weather: Per Accuweather.com, simply dynamite weather. Kickoff is expected to be 85 degrees under partly cloudy skies. There will be a bit of a breeze with winds expected to be at 12 mph. Those winds will gradually decrease along with the temperature, expected to be 79 at game's end.
Odds: Per SportsBook.com, Bucs +6.5.
Outlook: Joe has a very bad vibe about this game. We all have the memory of the Bucs' seal-clubbing at the hands of the 49ers fresh in our heads. Now the Bucs will try to bounce back after being beaten up. It's hard enough trying to pull that off against the Vikings, for example. It's a far different thing to try to bounce back short-handed against Drew Brees and the Saints. With LeGarrette Blount out Joe is not expecting any short of ground game from the Bucs. With Gerald McCoy out, Joe expects a ground game from the Saints. For the Bucs to win, Joe believes it will be in the hands of Josh Freeman. He will have to win a battle of the air with Drew Brees. He's done it before, the final game of last season. If Freeman is off and the Bucs receivers can't get open, this very well could turn as ugly as the first time the Bucs played the Saints last year when the game was over by halftime.