Bucs Should Consider T.O.
October 30th, 2011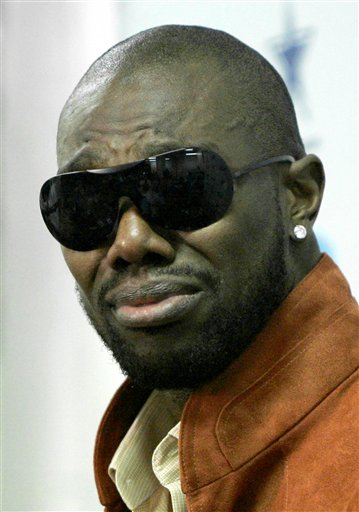 Keep in mind this isn't Joe talking in the headline. It's the take of respected former NFL assistant coach and front office man Pat Kirwan. 
He works for CBSSports.com and CBS NFL Today, hosts a show on Sirius NFL Radio, which spent a training camp day at One Buc Palace, and writes regularly for NFL.com and more.
Speaking on The Miller and Moulton Show on 770 AM in Fort on Wednesday, Kirwan made it clear that he thinks the Bucs should consider bringing in wide receiver talent/headache Terrell Owens immediately. Kirwan says the Bucs could use him and are mature enough to handle the potential downside.
Here's some of his take:
Miller & Moulton: If you were in that room in Tampa, would you say, 'I know we haven't done something like this since Gruden, but we may want to consider Terrell Owens.'

Pat Kirwan: I would consider it down there because they are in the race and their quarterback isn't playing as he has in the past. Mike Williams, I'm really wondering what's going on with him, that little drop at the goal line [in England] was really embarrassing if you're supposedly on the verge of being a No. 1 receiver.

I would do that. And I think the coach is strong enough, and I know the quarterback is strong enough that no one is going to come in there and upset their chemistry. They like to call it the culture of their locker room. I think they have established themselves long enough where that there's not going to be that problem. We're at a point where the salaries are unguaranteed. We saw the Vikings get rid of Randy Moss in a couple of weeks and that was off a trade. You certainly could bring in a T.O. or a T.J. Houshmandzadeh.
Now Joe doesn't advocate going the T.O. route by any means (though it would make great theater and sell some tickets).
But Joe does agree that the young Bucs have the leadership in place from top to bottom to handle free agents potentially needed to push them over the top, or at least close to it.