Bucs Have The Drops
October 26th, 2011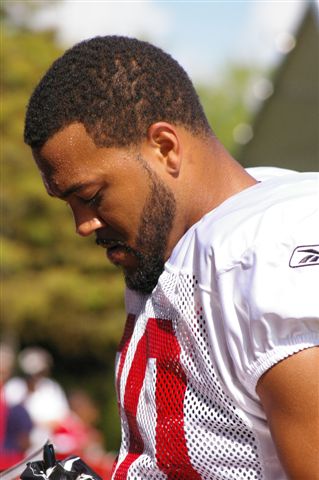 The stats gremlins at BSPN are at it again, cobbling together information they think is important to fans.
In this installment, relayed by NFC South blogger Pat Yasinskas, we learn the Bucs drop the most passes in the NFL.
The Bucs have moved into a three-way tie (with the Bears and Browns) for the league lead in team drops. Tampa Bay receivers have dropped 15 passes, according to ESPN Stats & Information. The Bucs are led by Mike Williams, who now has five drops. Arrelious Benn and tight end Kellen Winslow each have three drops.
One stat Yasinskas doesn't mention is that Josh Freeman has thrown more passes this season than all but one quarterback. That would be Drew Brees.
And there lies the real problem;  the Bucs throw the ball way too much.