Elbert Mack Everywhere; Myron Lewis Hobbled
September 1st, 2011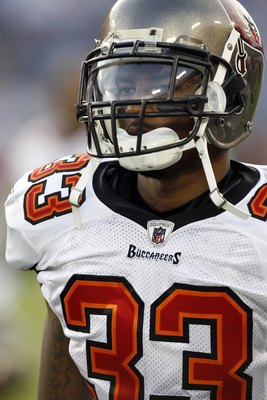 Joe was pleased to see Elbert Mack really come to play tonight and cap off a strong preseason. His final line had nine tackles and two passes defensed.
Mack signed a restricted free agent tender after the asinine lockout, so the Bucs were going to pay him for 2011 regardless, but Joe isn't seeing Mack getting cut anytime soon because of his play.
As for Myron Lewis, this guy just can't stay healthy. He left tonigh'ts game early with an ankle injury. Yeah, he had a couple of decent games at the end of 2010, but he missed a ton of time last season and more this year.
Cruel as it may be, staying healthy is part of the game, and Lewis can't do it.