Bucs Sign Veteran Linebacker Zac Diles
September 4th, 2011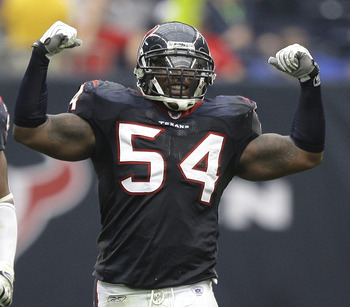 The Bucs moved quickly to add a sixth linebacker to the roster today, as Joe projected this morning. There was just no way the Bucs would only have five entering the season.
The newest Buccaneer is veteran LB Zac Diles, per ProFootballTalk.com via the Twittering of agent Jim Thomas.
Diles, 26, started 30 games for the Texans over the past three seasons at weakside and strongside linebacker. He was signed as a free agent by the Rams this offseason and cut after St. Louis' final preseason game.
Joe wonders what Buccaneer will be sent home sobbing to make room for Diles.