Talib Talks Football
August 2nd, 2011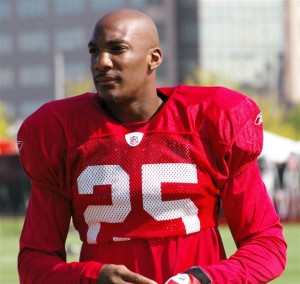 In a rare video interview that's not a deposition,  Aqib Talib joined Adam Kohler of Bright House Sports Network to talk all things Bucs. 
Talib offers great insight as he swats at the gnats in his face at training camp.
(It figures that the sasistic cable outfit that denies its customers NFL Network would not offer embed codes.)
Joe's glad Talib illustrates the point of new defensive line coach Keith Millard's infectious energy. It's good to see it's spreading throughout the team.