Programming Note
August 27th, 2011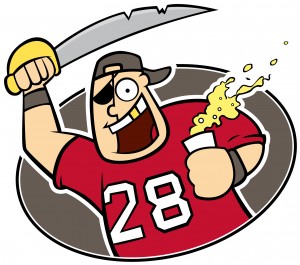 Joe will serve up his traditional "Gameday Tampa Bay" post up later this afternoon in advance of the Bucs-Dolphins game tonight at 7:30 p.m. The television replay, thanks to the asinine blackout, is at 11:30 p.m. on WTSP, Ch. 10.
During the live game, Joe will have an open thread here for you to comment, cheer, moan, etc. It was pretty popular last week.
And, of course, Joe will be at the C.I.T.S. covering and Twittering the action. So check back here into the wee hours after the game and all day Sunday, as Joe rips off all kinds of great stuff from the Bucs locker room and takes on the game.