No Suspension; Hatchetman Spares Talib
August 27th, 2011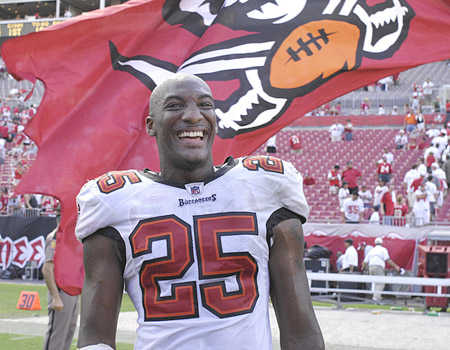 It seems Aqib Talib is off the hook — for now.
Hatchetman commissioner Roger Goodell is waiting until at least after the 2011 season to suspend Talib, so reports Roy Cummings of The Tampa Tribune. He shot the news out via Twitter moments ago. The NFL apparently informed the Bucs today.
Joe is relieved and very pleased to learn that Goodell seemingly took the time to review the public record information on Talib's case. It's been clear to Joe that a reasonable commissioner would conclude what Joe did — that incriminating evidence against Talib was sketchy at best.
Now Bucs fans everywhere can stop moaning endlessly about how the Bucs will stop some guy named Megatron on Sept. 11.