"I Rolled My Ankle A Little Bit. I'll Be OK."
August 28th, 2011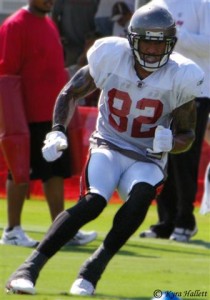 Outside of the endless the penalties, the scariest moment against Miami had to be Kellen Winlsow walking gingerly off the field.
Joe talked to Winslow after the game, and K2 says it's all good. "I rolled my ankle a little bit. I'll be OK," Winslow said.
Winslow wasn't icing the ankle at his locker and seemed fine. Bucs fans can exhale.