Gerald McCoy Defends Shaun King
August 24th, 2011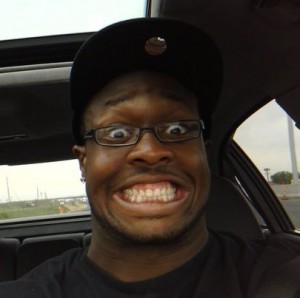 This is beginning to become a soap opera.
Last Friday Joe was stunned at how the usual mild-mannered Shaun King went on an emotional rant while co-hosting the too-Jewish sounding "King David Show" with Toby David on WQYK-AM 1010, about how Bucs defensive tackle Gerald McCoy needed to shutup and prove himself.
But that wasn't all that angered King. The former Bucs quarterback, one of only three in team history to lead the Bucs to an NFC Conference championship game, seemed morally offended that GMC was joking after the game that he asked Patriots quarterback Tom Brady to slow down so the Bucs defensive linemen could catch their breath.
King continued with a sermon against GMC Monday, not wavering one bit on his initial thoughts despite widespread criticism from former Bucs players like Steve White, and many random Bucs fans.
Last night Joe documented King's latest diatribe against GMC and, of course, many Bucs fans were outraged once again by King, both on the Internet and on Twitter.
Shortly thereafter, GMC must have gotten word of the many Bucs fans who came to GMC's defense. In a shocking move, GMC came to King's defense and asked fans not to mock King.
Geraldini93: Oh and I seen people coming at @realshaunking wrong. Don't do that people. Not right. You the man Shaun. Be easy. God bless bruh.
Joe doesn't know exactly what to write after reading GMC's missive. The only thing that comes to Joe's mind is that GMC is a class man.