WTSP Obtains Bucs Preseason TV Rights
July 15th, 2011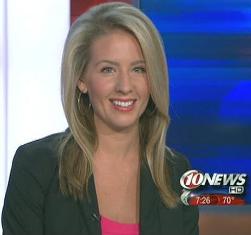 For the past eight seasons, WFLA Channel 8 has been the flagship of Bucs preseason television broadcasts.
That will change this summer, provided there is a preseason.
Joe has learned through three independent Tampa Bay television industry sources that the Bucs and WTSP Channel 10 have reached an agreement whereby the Gannett-owned TV station will broadcast non-network Bucs preseason games for the next two seasons.
The contract awaits approval from the NFL to be finalized. The delay, per Joe's sources, stems from the asinine lockout, not from any indecision by the Bucs or Gannett.
One element of the deal will be very good for Bucs fans despite initial pitfalls.
If a Bucs home preseason game is blacked out, WTSP will broadcast the blacked out Bucs game on a tape delayed basis three times. In the past with WFLA, blacked out games were broadcast twice, once shortly after the game ended and a second time the following day.
Combined with the NFL Network typically broadcasting each Bucs preseason game on a tape delayed basis, this will allow Bucs fans four opportunities to watch a blacked out preseason game.
This season, if the Bucs cannot sell out their home preseason games, WTSP will only broadcast one Bucs preseason game live, that being the Bucs road game at Washington Sept. 1 to end the preseason. The Bucs first preseason game Aug. 12 at Kansas City will be nationally broadcast by FOX.
The Bucs preseason broadcast duo of Chris Myers and John Lynch is employed by the Bucs, not the team's broadcast partner. Joe could not confirm whether the two will return this summer but Joe did confirm no WTSP staffer will serve as a play-by-play man or game analyst.