Welcome Back, Talib
July 1st, 2011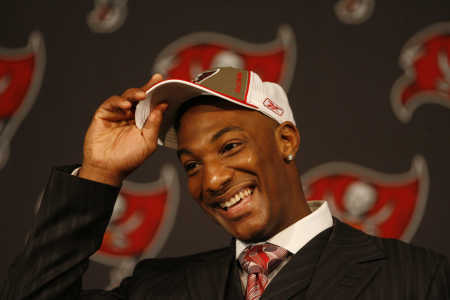 Joe's never believed that lockout organizer Roger Goodell would suspend Aqib Talib for his latest trouble in Texas until the court system played out the case.
Sure, Goodell could step in when the the lockout is over and lob a pre-emptive strike against the Bucs and Talib, but Joe can't see that happening given the flimsy, he-said-she-said-he-said evidence in the aggravated assault case against Talib.
Joe sees Goodell following the same path as he did following Talib's cabbie-slugging escapade; Goodell waited for a court resolution (pre-trial intervention/guilty plea) and then reviewed the case and suspended Talib for a game.
Goodell won't even have access to the all the evidence until the matter is resolved — standard in a criminal case — so why would he feel compelled to make a decision without knowing the facts? It's not like there's an injured victim and the public is clamoring for justice.
So for Joe, news yesterday of the State of Texas scheduling a trial date for Talib in March of 2012 means only one thing: Talib will be Buccaneer in 2011. The odds of anything developing in the case before the end of the 2011 football season are extraordinarily slim.
And no, Joe doesn't believe for a moment the St. Pete Times report of the Bucs already deciding to cut Talib when the lockout ends is accurate. Joe's been on the record with that from Day 1.
Mark Dominik runs the club based on what he believes is in the best interest of team. Surely, Dominik is smart enough to know that cutting Talib immediately would be foolish, if not irresponsible. Trade Talib? Maybe.