The Future Of LeGarrette Blount
July 18th, 2011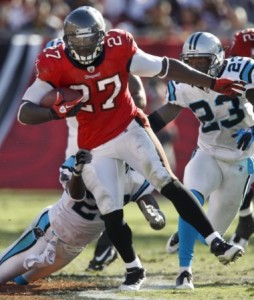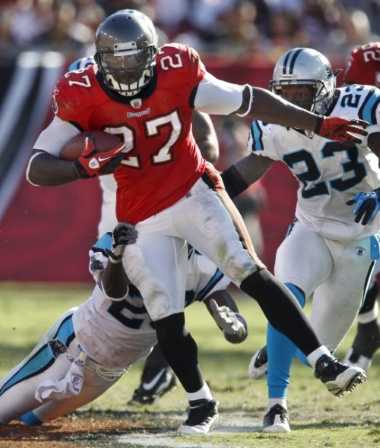 While quarterback Josh Freeman put up some sick numbers last year, one could make a good argument that the MVP of the Bucs was LeGarrette Blount.
Before he became a main element of the offense, the Bucs run game was pretty much impotent. The run game was so weak, that opposing defenses pretty much dared the Bucs to run and only concerned themselves with the pass.
It was no coincidence that when Blount began tearing through defenses and using linebackers and defensive backs has track hurdles, the passing game opened up big time because now defenses had to play honest.
But will Blount's success continue to grow? That was a question posed to Pat Yasinskas of ESPN in a recent chat; Can be one of the NFL's elite running backs given a full season?
Scott (Northglenn, CO)
From the point in the season he started playing, LaGarette Blount was the 3rd-leading rusher in the league…can he be a top 7 RB this year, or will his physical running style lend itself to injuries?

Pat Yasinskas

I like Blount and wonder what he can do over the course of a full season. But I do worry about his style of running. Those hurdles make for great highlights, but they're also a good way to get hurt. That's why I'd like to see some depth behind him.
Yes, hurdles look cool on TV but those leaps also open up Blount to a serious injury. There's a reason those moves are penalties in high school football. Joe wonders if those will be outlawed as the NFLPA and the NFL owners haggled over "safety concerns" in the final stages (hopefully) of this asinine lockout.
But what has Joe concerned about Blount isn't so much the hurdles, but the asinine lockout itself. Raheem Morris has gone on record talking about how a player makes the greatest advances and adjustments from his rookie season to his second year by working out with the team at One Buc Palace all offseason. That was lost this year for Blount and other rookies.