Peter King Scoffs At Nnamdi-To-Bucs Chatter
July 29th, 2011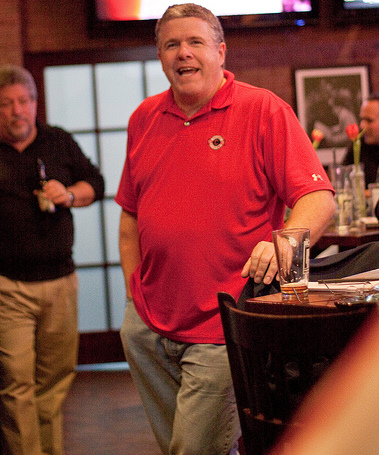 When Joe read the news that the Bucs were a player for free agent cornerback Nnamdi Asomugha, Joe immediately smelled an agent using the Bucs as leverage against Captain Lou Albano and the Jets.
It seems SI.com NFL columnist Peter King was more direct and less polite than Joe.
The coffee-slurping, popcorn-shoveling, fried chicken-eating, oatmeal-loving King mocked the rumors last night on his Twitter feed.
@djreese5: Does Tampa sneak away w/Asomugha while everyone else watches Jets?

@SI_PeterKing: Bucs will sign Nnamdi the day I succeed Belichick.
It's not just King; others who shook their heads at the news as well. Former Bucs great Warren Sapp, who still has many contacts with the Bucs, took to Twitter as well and flat out said the Bucs are not chasing Asomugha.