Hitting Starts On Monday
July 31st, 2011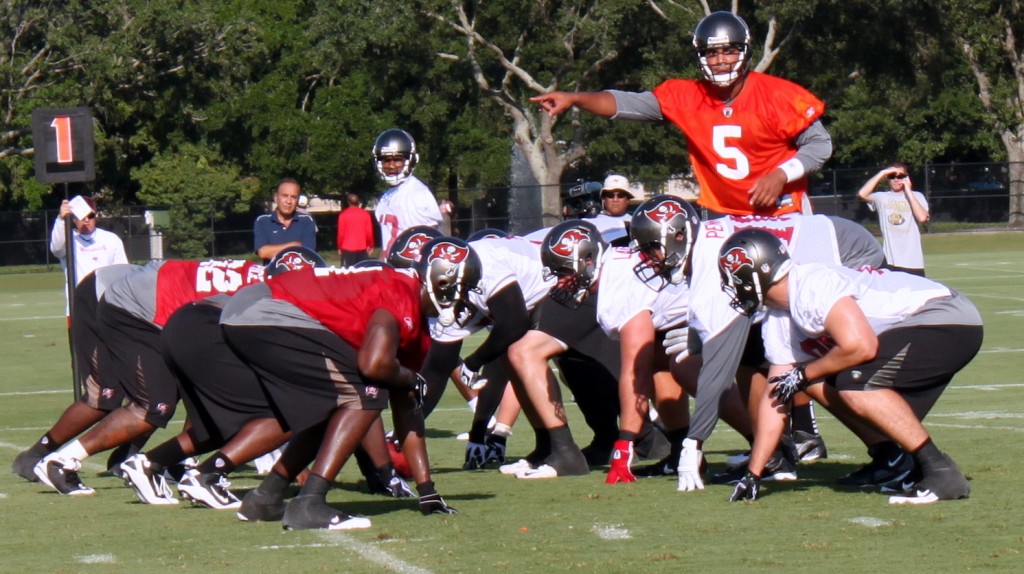 Minus all the Bucs' signed restricted and unrestricted free agents standing on the sidelines with their thumbs in their collective asses until Aug. 4 — dumbest league-union rule in history — the Bucs will practice in pads for the first time on Monday.
Raheem Morris broke the good news during a Sunday news conference. So training camp now will be much more enjoyable for those who head to One Buc Palace for open practices. 
Joe's so pleased to end the touch-football charade of the first three days of training camp.  Joe's had enough of fans cheering a "touchdown" caught only because defenders can't really play the game.
It's time to hit somebody. That's football.
Joe's really interested in seeing the rookies get after it. Just watching the early days of camp, one can almost pick out the rookies. They're the guys going a little harder than they're supposed to.
It's going to be telling when they're let loose and their counterparts can hit back.
Joe would put some great odds on a healthy fight busting out in the trenches Monday.