Joseph Says He's Hearing He'll Stay A Buccaneer
July 13th, 2011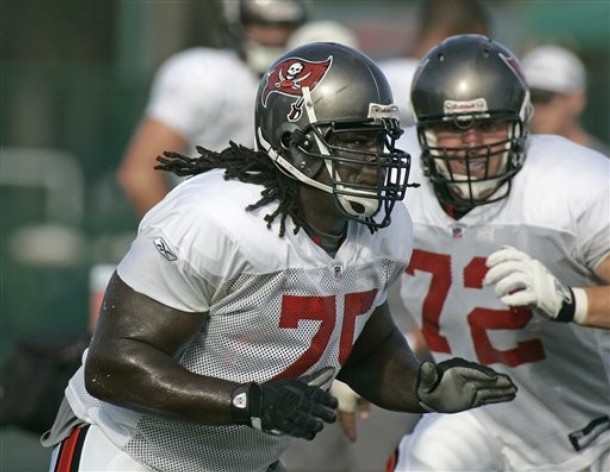 Joe will have much more through the day on Davin Joseph's exclusive interview with the Ron and Ian Show on WDAE-AM 620, (it's still in progress) but some exciting news has emerged.
Joseph says the birdie chirping in his ear has good news.
"From everything I've been hearing, most likely I'll be back in Tampa," Joseph said today.
Of course, Joseph tempered that with all the it's-a-business cliches. But it was pretty obvious his agent is giving him good signs.
The lockout doesn't mean teams can't talk to agents, as Mark Dominik did preparing for the draft, though Joe has no handbook of lockout rules and regulations.
Every Bucs fan should want Joseph back. No, the Bucs wouldn't collapse without him, but quality depth on the O-line is critical.
So how's Joseph feeling? He explained that his new yoga regimen has led to a thorough recovery of his broken foot as well as more strength in the knee he had arthroscopic surgery on last year. Joseph described rigorous workouts he's been engaged in regularly since February with Jeremy Trueblood.