Happy Fourth Of July!
July 4th, 2011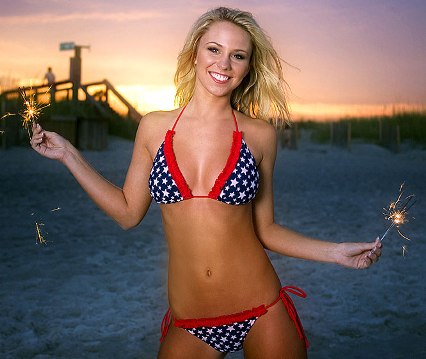 Joe sends his sincere wishes for everyone to have a blast celebrating Uncle Sam's 235th birthday.
The Fourth of July for Joe is like Christmas, Thanksgiving, New Year's Day and Super Bowl Sunday all rolled into one. The Fourth of July embodies all that Joe loves: summer, scantily clad, nubile young lasses frolicking at the beach and, of course, copious amounts of cold adult beverages.
The only thing missing is football.
Have fun today folks! Joe will.