Dominik Speaks At 4 P.M.
July 26th, 2011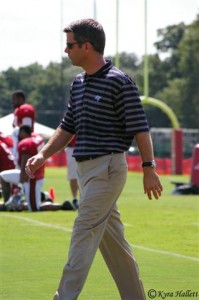 Bucs rockstar general manager Mark Dominik will entertain all kinds of questions from the media today at 4 p.m.
Surely, someone will ask him why Aqib Talib hasn't been cut yet, as the St. Pete Times reported would happen when the lockout was lifted.
Dominik hasn't spoken publicly in a while, and Joe suspects lots of good nuggets will come out of this. Of course, Joe will keep you updated here.
You can listen live to Dominik via Joe's partners at WDAE-AM 620, and on the station website, 620wdae.com. Josh Freeman also will be a guest on 620 right after Dominik on The Steve Duemig Show.