Opening Day Extra Special For Freeman
June 21st, 2011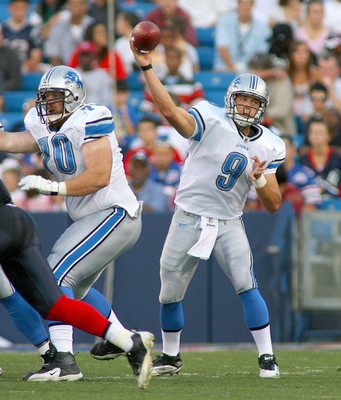 Josh Freeman has the ultimate work ethic. He's the Bucs' standout, unquestioned leader at 23 years old. But internally, is he riddled with anger?
NFC South blogger Pat Yasinskas engaged in an intimate chat last week with his local Disney comrades on 1040 AM. Yasinskas explained that in talking to Freeman's longtime private quarterback coach he learned Freeman is a man driven to humble those who doubted him in 2009.
"He carries a chip on his shoulder about not being the No. 1 quarterback drafted, about being talked about as a third-round guy initially and a lot of people saying when he did get drafted that he wasn't going to be any good," Yaskinskas said. "All that stuff motivates Josh more than I even realized … ." 
Now Joe heard this and immediately starting thinking about the Bucs taking on the Lions and quarterback Matthew Stafford — the No. 1 overall pick in the 2009 draft — on opening day at the C.I.T.S. Assuming Stafford isn't hurt again, one would have to believe Freeman is salivating at the chance to annhilate the Lions and Stafford.
Freeman didn't get that chance when the Bucs lost to Detroit in December. It was Drew Stanton, an injured Stanton no less, who carved up the Bucs while the incomparable Maurice Morris torched them on the ground.
Joe hopes that damn loss was as painful for the Bucs as it was for Joe.