Raheem Morris: No Truth To Aqib Talib Rumors
May 4th, 2011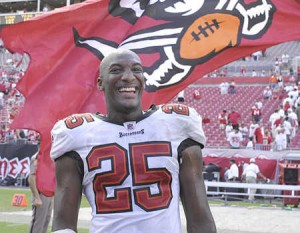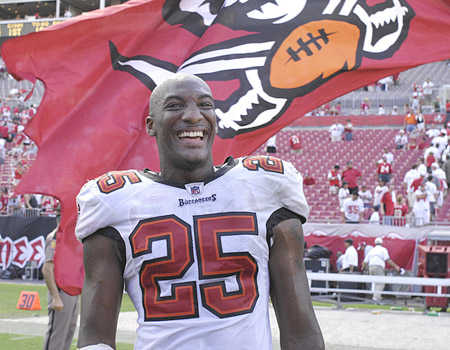 A few weeks ago, St. Petersburg Times Bucs beat writer Rick Stroud made a profoundly strong statement without quoting any source that the Bucs have made up their minds: troubled Bucs cornerback Aqib Talib was a dead man walking at One Buc Palace.
Stroud claimed that the moment the NFL (or the United States judicial system) gave teams the green light to make player transactions, Talib would be jettisoned in a matter of seconds.
Hold up, says Bucs coach Raheem Morris. In speaking with Tom Krasniqi on WHBO-AM 1040 this afternoon, subbing for the vacationing Fabulous Sports Babe, Morris shot down reports of Talib's demise in Tampa Bay.
Tom Krasniqi: There have been rumors that once [the lockout comes to a close] you will cut ties with Aqib Talib. Is there any truth to that?

Raheem Morris: No. We have not talked about that. That has not taken place. We will, but that time has not come yet.
Now Morris clearly stated a decision on Talib has not been made yet but he was adamant Talib's future status with the Bucs hasn't even been discussed.
Joe finds that a bit interesting but Morris said it in his own words: The report that Talib is gone is not true.
Yet.