Peter King Happy Bucs Bailed On "Hard Knocks"
May 18th, 2011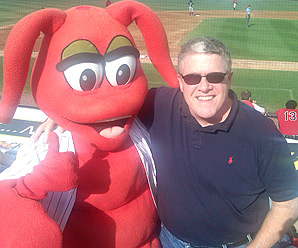 A lot of Bucs fans were angry if not outraged that, after seemingly courting HBO to be featured on "Hard Knocks," where HBO would document the team's each and every move in training camp, the Bucs declined the offer.
For those who were upset by the move, don't count coffee-slurping, popcorn-shoveling, fried chicken-eating, oatmeal-loving Peter King of Sports Illustrated as an ally.
The long-time NFL scribe Twittered this morning that Team Glazer made a sound decision not to be on HBO this fall.
@gclark3434: If camps happen, you agree Bucs made good decision turning down Hard Knocks?

@SI_PeterKing Yes. Young team could get too full of self.
First, Joe has to compliment King on being able to multitask so well. He Twitters like a mad man whenever he is co-hosting "The Opening Drive" as he did this morning with Ross Tucker, heard exclusively on SiriusXM NFL Radio.
But King makes a valid point. This is a very young team. Let's get the players a year or two more under their belt, make the playoffs (how's that for a novel concept?) and then, let the team be featured on "Hard Knocks."
There are enough distractions with this heinous lockout fronted by NFL hatchetman Roger Goodell. No need to pile on the distractions.