Josh Freeman A Hall Of Famer?
May 20th, 2011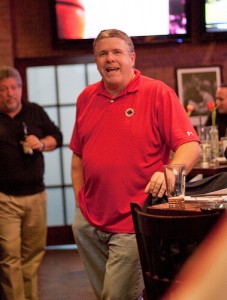 Now Joe understands it is still very early in the morning, a Friday morning, and many of Joe's loyal readers likely have not had their morning jolt of caffeine yet.
But in an SI.com video below, Maggie Gray got SI.com columnist Peter King to put down his bowl of oatmeal long enough to discuss quarterbacks.
While discussing the quarterbacks drafted in the first round of the 2009, King, understandably, wonders if Matthew Stafford will every stay healthy and gave Mark Sanchez a back-handed compliment by calling him a "complementary" quarterback.
Then the subject of Josh Freeman came about. King called Freeman the best of the three quarterbacks and when pushed by Gray, King said Freeman would be headed to Canton before Sanchez or Stafford.
Not let's settle down. As Mike North would bellow, "Take it easy! Slow down!" Freeman has only started one full season in the NFL.
That written, if last season was just a taste of what is to come, we all might be buying a weekend package 20 years from now from a Canton-area Motel 6.