Team Glazer "Silenced" Many Critics
April 8th, 2011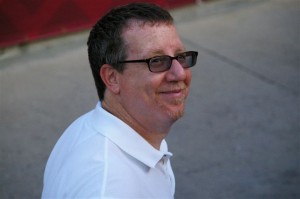 With their British kickball team cruising toward another league title and a possible European championship on a sliced player budget, and the Bucs a 10-win team that needs an elevator to reach the middle of the pack of NFL spenders, Team Glazer hasn't heard much from their detractors lately, so notes Tampa Tribune scribe eye-RAH! Kaufman.
Perhaps you've heard of these haters, those who march the streets screaming that the owners are stashing fistfulls of cash in secret vaults while refusing to invest it in their teams.
Kaufman Twittered his musing yesterday.
Ira: Between the surprising 10-6 Tampa Bay Buccaneers and first-place Manchester United, the Glazer family has silenced many of its critics
Joe's noticed that Team Glazer also has been much more visible in the past year — more quotes, more statements. And their comments seem to reveal a more personable tone. Even just the other day, noted Euro soccer site TribalFootball.com reported Joel, Bryan and Avi Glazer watched the soccer team live together in England on Wednesday, hardly a common occurrance.
Hmm, Joe can't recall hearing a quality anti-Glazer rant on the radio this year.
Maybe Team Glazer has silenced its critics? Funny how winning can do that.