Bucs Will Survive Lockout Just Fine
April 1st, 2011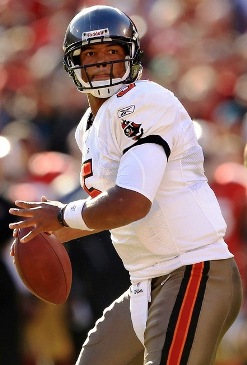 If Joe has heard it once, Joe has heard it two dozen times: The lockout will be the ruin of the Bucs; their young players won't be able to handle so much free time.
Well, in the case of troubled Aqib Talib, that would be correct. But Dan Parr of ProFootballWeekly.com believes this notion is pure nonsense. He thinks those that say this about the Bucs are once again underestimating the Bucs.
While we can try to project who is affected most by the lockout, the reality is that the work stoppage isn't good for the development of any NFL team, and I'm getting the feeling that some people just don't understand the Bucs.

They didn't allow age and inexperience to be obtrusive barriers for them last season, and the respect they have for each other and Morris will be powerful as they try to withstand the challenges that this offseason will provide.

We have to acknowledge that the Buccaneers are in a far better position than other clubs when it comes to managing this situation. They don't have to worry about implementing new offensive or defensive schemes or trying to establish chemistry with a new group of players because of major roster turnover.
Parr makes a good point. The teams that are screwed have new coordinators or are trying to install new offenses or new defenses. With the exception of Talib, the Bucs have consistency on both sides of the ball.