Bucs To Play Bears At Home — In England
April 12th, 2011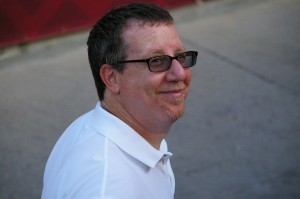 In what can't make any Bucs fan happy, unless he or she is a Euro stuck in soccer-mad Europe, the Bucs will play another home game in England in 2011. This time it's against the bears.
News broke on AM 1000 in Chicago this afternoon, JoeBucsFan.com just confirmed with the station, and moments ago was reported by ESPN NFL insider Adam Schefter.
Well, at least that's one game sure to not be blacked out.
How could this not be a disadvantage for the Bucs? Why would Team Glazer approve such a thing when the team is a serious contender? Surely the NFL didn't force their hand. The Bucs just played a "home game" there in 2009.
Frankly, Joe is disgusted. One less game for the home fans to enjoy.