Bucs Open In Kansas City
April 12th, 2011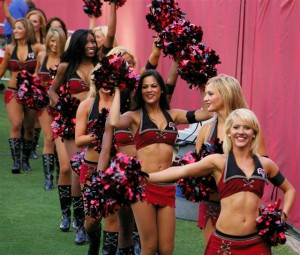 Insert a big fat lockout asterisk, but the first glimpse of the Bucs' preseason schedule is out.
The only fixed date is the opener in Kansas City on Aug. 12. And Bill Belicheat and the Patriots will soil the blacked out C.I.T.S. turf the following week.
Joe's already drooling at the thought of the first preseason game only — and exactly — four months away.
2011 Preseason Schedule

August 1, (National TV-FOX)            at Kansas City                
(August 18-22)                                   NEW ENGLAND           
(August 25-28)                                   MIAMI                         
(September 1-2)                                 at Washington                       
Damn, this lockout thing better get resolved. Joe yearns for all the fun of training camp and preseason.