Blount's Etiquette Won Over Dominik
March 28th, 2011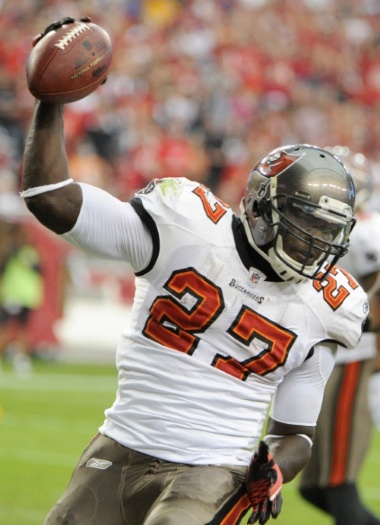 Joe loves the draft as much as any red-blooded American male who regularly watches the NFL Network. But after a point, all the talk about 40-times and playing hopscotch with cones wears on Joe pretty quick.
That would be roughly 50 minutes before the Great American Track Practice NFL Combine begins.
So for all the talk about a guy's shuttle speed and long jump ability and his all-important, all too rehearsed 15-minute interviews at the Great American Track Practice NFL Combine, it is sometimes the little things that makes the biggest differences.
Take LeGarrette Blount. The Bucs rookie standout running back was brought into One Buc Palace last year for what was basically an all-day interview. In a story about how worthless Pro Days are, Peter Schrager of FoxSports.com got a neat nugget from Bucs rock star general manager Mark Dominik about what others would perceive as trivial but what eventually sold Dominik on Blount.
"We had about eight players eating lunch together at the facility, and after the meal, only one of the guys took the time to go back into the kitchen and thank all the chefs. That kid was LeGarrette Blount."

Blount, of course, was suspended for much of his 2009 senior season at Oregon for punching an opposing player in the face on national television.

"Thanking the chefs showed us something about LeGarrette and his values. We knew that he'd appreciate the guy taping him up in the training room, the scout breaking down the film. We knew he was a guy we could see in our system."
As Joe has stated before, the combine judges which players were good track athletes, not football players. Pro Days are little more than scripted rehearsals. It is when a player comes into a team's facility for a day is when the real business of judging if the guy can be a value on Sunday afternoons takes place.
Even if that edge is with a couple of cooks.