Steve White Gives Bucs Thumbs Up On Hires
February 9th, 2011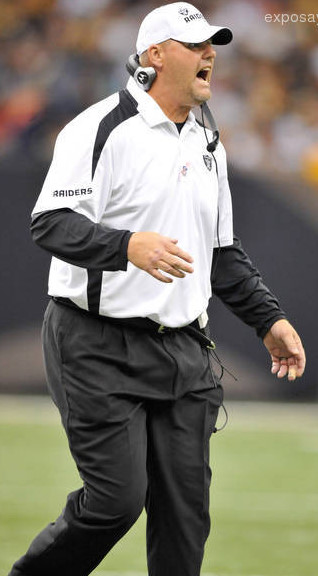 There are few people locally Joe pays more attention to, or whose football knowledge he respects more, than former Bucs defensive end Steve White.
Last night after pouring over the news, resume and backgrounds of new Bucs assistant defensive line coaches Keith Millard and Grady Stetz, White took to Twitter to explain why he's on board with the new hires.
@swg94 After thinking it over I really like the Millard and Stretz hires by the #Bucs. I'm hoping however that they don't literally try to split up… Run defense and pass rush responsibilities. There isn't a way I can think of where that will work in practice. However if they are both… Coaching up all aspects with Millard really focusing on the inside guys I think the Bucs will have great success up front.
And there you have it. What better source locally do you need to know that it appears Bucs rock star general manager made yet another solid move.
And to think there are still some people who pine for Bruce Almighty and Chucky?