Peter King: Brace For A 13-game Season In 2011
February 26th, 2011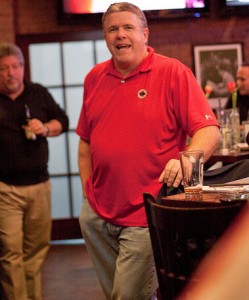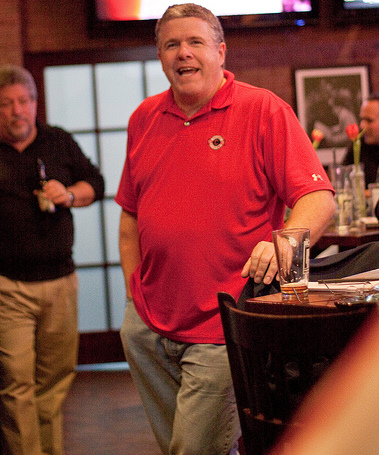 Some of the dark forecasters dealing with the looming NFL lockout dare to suggest there may not be a 2011 season.
Peter King believes there will be a season, albeit a shortened season.
Speaking before a thirsty throng in a downtown Indianapolis watering hole Friday night at one of King's wildly popular Tweetups, the SI.com columnist has determined how many games will be played this season, per Izzy Gould of AL.com.
Along with some other NFL experts in a back room of Scottie's Brewhouse, who writes for Sports Illustrated, also forecast a lockout next season.

That seem to upset most of the standing-room-only crowd. So did his prediction of a 13-game season in 2011.

King's Tweetup was basically a group of NFL fans stuffed in a room firing questions at King & Co., everything from if King has done a keg stand (he has not) to his thoughts on Philadelphia Eagles quarterback Michael Vick.
Well, Joe guesses 13 NFL games are better than none.
Now Joe is going to veer off into chatter about football, technology, social media, journalism and the 21st century.
Gould is a former colleague of Joe's and until roughly a year ago covered high school sports in Pasco County for the St. Petersburg Times. Joe always got along with Gould, thinks the word of him and marveled as his tireless work ethic. Trust Joe, when you do something you love, it's not work, it's a passion, just like this blog is for Joe.
Gould now covers the Crimson Tide for AL.com and for anyone who considers himself a football fan and craves any and all football information, Gould is a must-follow on Twitter. His handle is @IzzyGould so follow him.
Now last night Gould may have broken new ground on sports coverage, at least in Joe's eyes. We all know what a live blog is — something that was foreign to all just a decade ago. Now, it's a credible source to gain information from people.
Well, Gould took that concept last night and pulled off a first, at least for Joe: Gould did a live Tweetup on Twitter.
For those unaware, a Tweetup (God, Joe loathes that word "Tweet") is a gathering of people who are a family or group of sorts on Twitter. King has hundreds of thousands of followers and periodically he will host a Tweetup at a pub along with fellow NFL scribes where fans can gather, swill ale, and pepper King and his associates with all manner of questions.
Nothing is off limits.
Last night on his Twitter feed, Gould gave live updates of the questions and answers King fielded, sort of what Joe is calling a "live Tweetup." Per Joe, ever the media and technology geek, it was fascinating and Joe gives mad props to Gould for coming up with the concept.
Joe remembers the late, great GOB, Chris Thomas, mock those who watched too much football in his eyes. If Joe recalls correctly, Thomas said often if one watches more than 12 hours of football in a week, that person needs professional counseling.
Well, if GOB's premise was correct, Joe needs to be institutionalized.
Joe sat down once and figured it out: Between Thursday night football, high school football Friday nights, the smorgasbord of noon-to-midnight college football on Saturday, NFL Sundays and Monday night football, it's not unreasonable at all for Joe to absorb 24 hours of football in a week without trying.
In short, if you are an Alabama fan, an SEC fan. a college football fan or simply just a red-blooded American male like Joe who hungers for football information, Gould is a must-follow on Twitter. He's good; he's solid; he's cutting edge.
And technology and information in the 21st century seems to break new ground virtually each week.
As Joe learned long ago, one can keep up and embrace technology, or fight it and get buried.