Bucs Returning Forfeited Deposit Money — Sort Of
February 3rd, 2011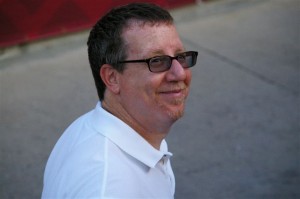 If you had purchased a now-extinct Buccaneers seat deposit in order to buy season tickets, every year when you bought tickets a portion of the deposit cash applied to the sale and the rest stayed on deposit.
Ditched your season tickets?
Then you flushed your remaining deposit cash down the toilet.
But the Bucs are now reaching their hands into the potty to give fans that money back in the form of food, drink and merchandise. Letters were sent to former season ticket holders advising them that if they buy 2011 season tickets by Sunday — without a deposit or long term contract — the amount of their forfeited deposits will be credited to them in concessions.
Joe has received numerous e-mails from giddy fans. (Please stop e-mailing.) And Joe tips his cap to longtime reader James in Dunedin, who sent Joe his paper trail from the Buccaneers.
As one fan wrote Joe, "Team Glazer's going to buy me and my son lunch and beer at every home game, how could I not get season tix again? I'll probably have enough to snag jerseys too."
Interesting move by Team Glazer, a wise decision for long term growth — lasting fans for the mythical "lasting contender." Bucs officials remind Joe that all season ticket holders will receive a discount on concessions next season.
Joe wonders what kind of response is coming in.