Bucs' Discipline Will Be Tested
February 14th, 2011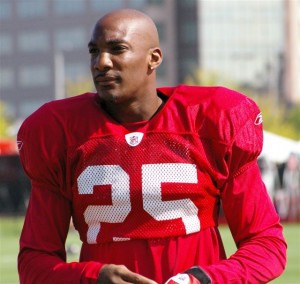 Joe's friend Mike Florio, the creator, curator and lead guru over at ProFootballTalk.com, reminded his readers yesterday that if a lockout hits the NFL on March 4, it will come with a completely cut leash on players.
In short, players will only have be accountable to themselves, the law and the Lord above.
… expiration of the labor deal necessarily will short-circuit the substance-abuse policy, the steroids policy, the personal conduct policy, and any other rules and regulations applicable to player conduct away from the field of play.

It means that drug testing will end and that players who are arrested during the lockout won't be subject to fines or suspensions.
Joe hopes Jerramy Stevens cell phone doesn't start heating up in a few weeks.