Video Of Mike Williams' Arrest
January 15th, 2011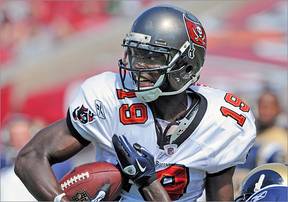 The good people at The News Center have obtained the video of Mike Williams' DUI arrest. As Joe documented earlier Friday, all charges against Williams have been dropped.
Please monitor the video — it's 24 minutes long — and let Joe know your conclusion.
Joe will write this: If Williams was deemed weaving, Joe could get pulled over virtually each day.
This reminds Joe how scary it can be that someone in power can dramatically alter one's life on a whim.