Glazer Hopeful For Fewer Blackouts, Night Games
January 11th, 2011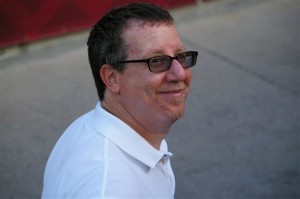 Whoa! Team Glazer just gave a lengthy Bucs interview in January.
How bout those Glazers! Joe loves reading about the owners' excitement for the their beloved Bucs. 
Bryan Glazer shared some one-on-one time with eye-RAH! Kaufman of The Tampa Tribune. Their chat hit TBO.com today.
Glazer thinks the Bucs might score some sellouts next year and subsequently have the Coach of the Year and his young squad on local television.
Glazer described the 2009 rebuilding plan as "painful" at the start and said the organization is optimistic blackouts won't be routine at Raymond James Stadium next season. The Bucs were the only team to have all eight regular-season home games blacked out in 2010.

"We had a process we wanted to take for this community and sometimes that process is a little painful along the way," Glazer said. "I sense a lot of excitement in the community right now. We know the local economy is very difficult and people are making tough choices. We want our fans to come back and we've lowered some prices for next year.

"Winning helps, and we have a very attractive home schedule next year, with the expectation of some prime-time games."
Wow! Maybe ticket sales have picked up? Getting a few home games on TV would be such a blessing for so many Bucs fans.
And did Glazer say "prime-time games?" Hmmm, BSPN blogger Pat Yasinskas just claimed the Bucs wouldn't get any night home games next season. …Joe's going to bank on Glazer's take.