Torn ACL For Arrelious Benn
December 27th, 2010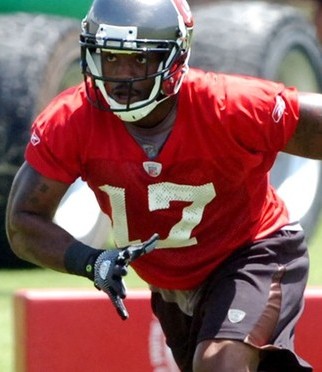 The worst but feared news about Arrelious Benn's left knee was confirmed Monday evening by Benn himself.
Twittering with an update as he promised his followers he would, Benn confirmed what Raheem Morris nor Bucs officials knew for sure Monday morning.
Torn ACL. It's all good road to recovery. Never gonna stop me! Bite down time.
Joe loves Benn's attitude. As Joe's good friend Justin Pawlowski told Joe Monday evening while watching Monday Night Football, the worst thing about this is that Benn, who made great strides his rookie year, won't be able to continue to develop in the offseason.