Sterling Sharpe Says Bucs Are Playoff Bound
December 30th, 2010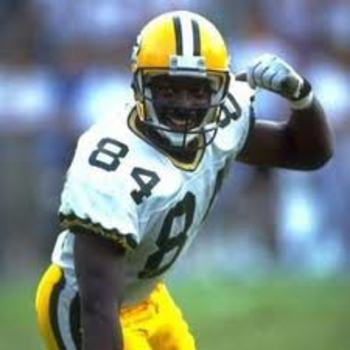 Yes, there is an expert that picks the Bucs to not only beat the Saints but get in the playoffs after losses by the Giants and Redskins on Sunday.
As a former dreaded division rival of the Bucs, Joe can't throw too much love at Sterling Sharpe, who now spends his time spewing analysis on NFL Network. But Sharpe is the mad genius who believes Tampa Bay will be playing playoff football in eight or nine days.
For Joe's young readers who don't remember Sharpe, the guy was running a fly route to the Hall of Fame as a wide receiver for the Packers, before a neck injury ended his career in 1994 after only seven seasons.
Not right now, but come kickoff, Joe will have his heart in the moment and believe, as well. Joe would love nothing more than to crack open a stout cold beer about 8 p.m. on Sunday and making plans to watch — or attend — the Bucs' playoff game.
The perfect storm for Joe would be somehow Chucky's broadcast crew gets the Bucs playoff game.
Joe would get quite a kick out of hearing Chucky taking credit for grooming Raheem and spouting off about how his allegedly beloved ex-players, "Let me tell you Jaws, scouting this Jeremy Zuttah kid, I knew he was smart enough to learn every position in my playbook."