Season May Have "Collapsed" In Span Of Minutes
December 6th, 2010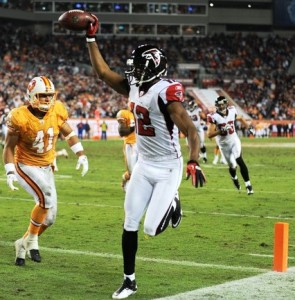 It was there. The Bucs had it.
It was the first win over a winning team this season. It was staying alive for a division title. It was perhaps a virtual playoff berth.
Then… poof! It all blew up in the time it took for Joe to go buy a beer.
Veteran sports columnist Gary Shelton of the St. Petersburg Times documents how the Bucs lost a whole lot more than a game in a span of a handful of minutes Sunday.
Then they collapsed.

And in the rubble, everything the Bucs seemed ready to claim was squandered.

The Bucs blew their lead, and their opportunity, and their validation, in a 28-24 game that must have felt like a stake to the heart. From here, the season looks uphill again. From here, the playoffs seem far away. From here, the Bucs still look like a team that has improved, but not nearly enough.
This one still stings Joe. Even through the fog of a Monday morning and the requisite 22-ounce Dunkin Donuts coffee and 16-ounce bottle of Diet Mountain Dew, Joe needs more chemicals to ingest to salve the inflammation of this ugly, ugly fourth quarter collapse.
Something tells Joe he will still be hurting over this throughout the offseason.